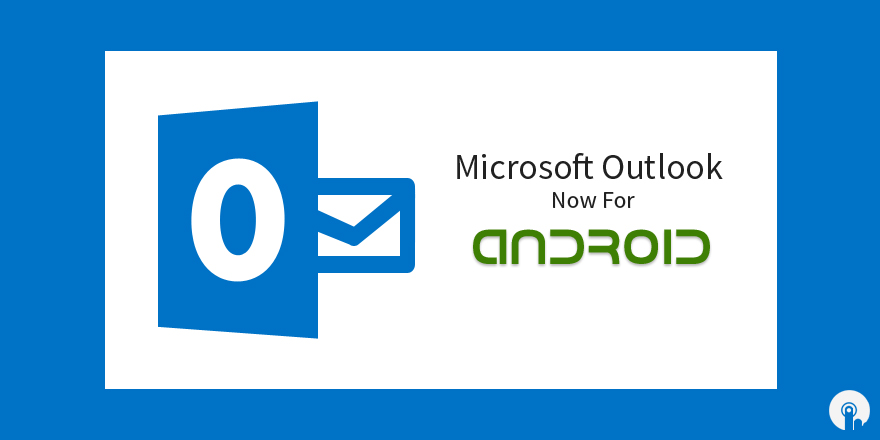 Microsoft Outlook for Android
Microsoft delivers the first android version of outlook for Android devices. Now user can use outlook on android devices. You can connect to your Microsoft Exchange-based email on an Android phone or tablet. When you set up an Exchange account on your Android, you'll be able to access and synchronize your email, calendar, and contacts. If you only want to use email, you can set up Post Office Protocol (POP) or Internet Message Access Protocol (IMAP) email on an Android. Microsoft launched a number of features that should dramatically improve the usefulness of its Outlook Web app, including an Outlook Web app for Android and a "decluttering" tool for your inbox. In this app, messages are put into one of two categories: a "Focused" inbox for important missives and an "Other" inbox for everything else
Supported versions of Android OS:-
Android OS 4.0 and higher
Ice Cream Sandwich (4.0–4.0.4)
Jelly Bean (4.1–4.3.1)
Kit Kat (4.4–4.4.4, 4.4W.1–4.4W.2)
Lollipop (5.0–5.0.2)
Uniqueness of Microsoft Outlook in Android:-
Messaging Filter:-For people who get a lot of email, the killer feature in Outlook is the app's built in message filtering. Outlook only displays push notifications for messages that it deems important, rather than inundating people with the full firehouse of all the email they receive.
Composing Email:- The Compose e-mail screen is as clean and minimal as you would expect, considering what the rest of the app looks like. It's mostly made up of white space, with the Cc and Bcc fields tucked into a menu, and the Send, Attach, and Delete buttons sitting in the gray toolbar at the bottom.
Automatic data encryption on device: – Data protection is available in Microsoft Outlook App.
Swipe features: – The Outlook app also now connects to email services that use IMAP, like Comcast, and it can use the IDLE command to receive push notifications.
Improved one-click collaboration: – Attachments feature are little bit improve in outlook app handled via email. Microsoft executives noted that collaboration via email can still be frustrating, especially when users send around their own versions of a "shared" document, whose changes must be integrated.