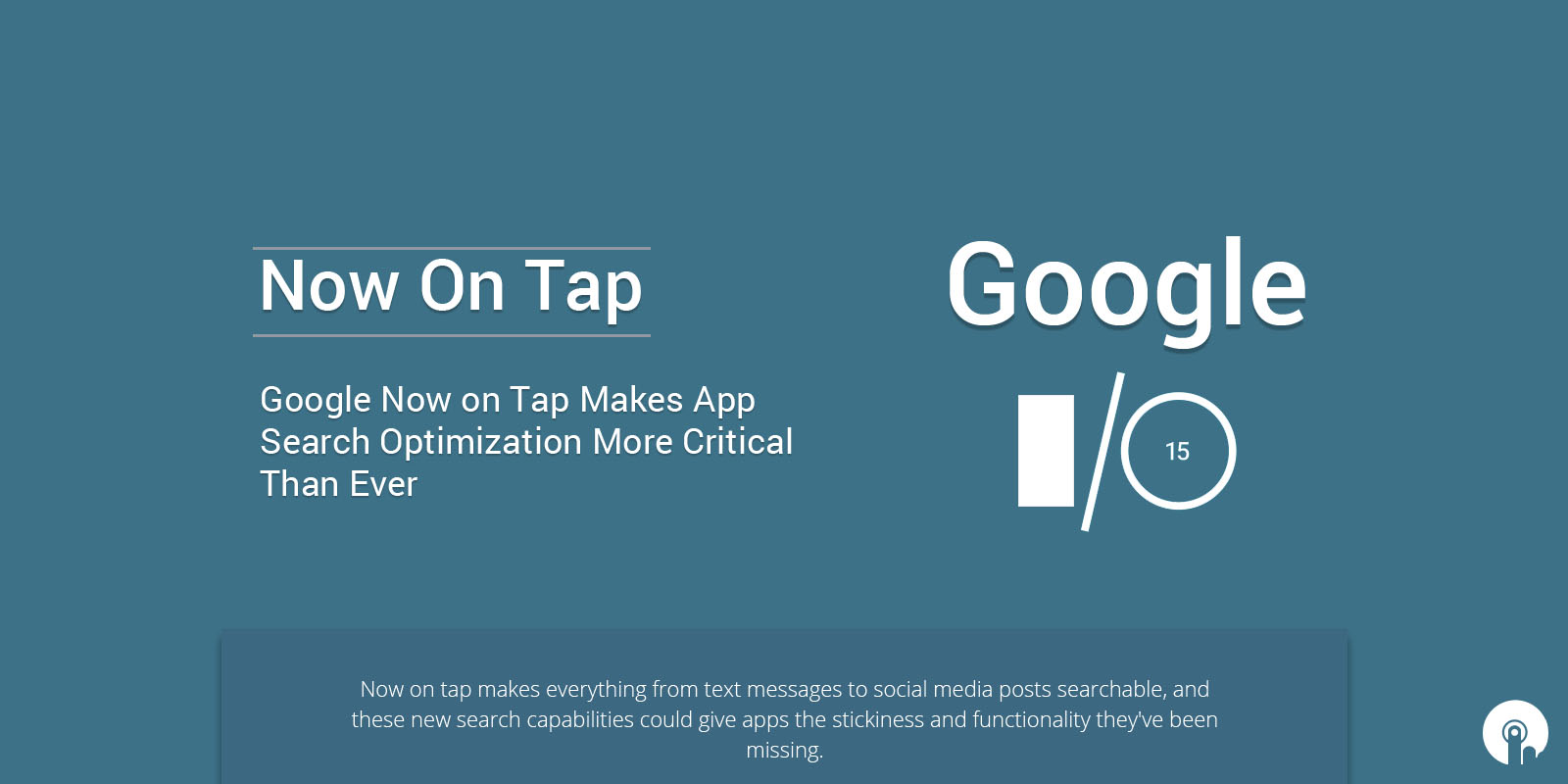 Google Shared New Feature Of Android M "Now On Tap"
Google announced a new feature for Google Now at its I/O 2015 in San Francisco. Google calls it as 'Now on Tap', which basically shows contextual information by long pressing on the home button. This feature makes the next Android OS smarter. When Google announced Android M at its recent Google I/O developer conference, it did so with relatively little fanfare when compared to some of its other releases. That doesn't mean that Android M isn't full of surprises though. With plenty of new tricks and features to show off, Android M should have something for everyone. With that in mind, we're sharing a new feature of Android M is "Now on Tab".
At its I/O 2015 developer conference today, Google unveiled now on Tab, an extension of the company's existing Google Now feature. The functionality will only be available in Android M and later. This new feature which makes it possible to ask questions and proactively search for information without leaving apps.
Google product management director Paraná Chennapragada talked about the three components of Google Now available right now: context, answers, and actions. Now on Tap extends all three by letting you get information wherever you are in Google's mobile operating system.
Feature:- 1 You can get information from any app by pressing and holding the home button, which brings up contextual suggestions based on the apps you have installed and what you're trying to do.
That means you can be watching a video or listening to audio, using an app, or browsing the web, and Not on Tap can help without you having to leave what you're doing.
Exam- One example given at the conference demoed the ability to press and hold the home button inside a messaging app after receiving a message about dinner. A card appears that offers various options, such as calling the restaurant, pulling up a map or the choice to reserve a table in seconds.
2. You can also say 'OK, Google' anywhere in the OS and get information about what you're looking at without pulling away from the app that you're using.
Exam- Second, imagine you're chatting with a friend about where to get dinner. Google Now can offer details about the place your friend recommends, as well as suggest other apps on your phone, like Open Table or Yelp, so you can easily make a reservation, read reviews, or check out the menu.
3. If you are listening any song, you can say "Ok Google, what's his name," it will show you information about. Or if you are in a mail and long press the home button, it will bring contextual information related to the contents of the mail. Or if you are in a food ordering app just like SMARTMENU and can't pronounce the name of a dish, even if you mispronounce it while searching, Google Now will know what you are looking for irrespective of your pronunciation.
There are various features involve in android M. We will describe listing as below –
New Theme Mode
Multi-Window Mode and Tablet-Only Split-Keyboard
System UI Tuner
New RAM Manager
Doze Mode on Per App Basis
Dual Band 2.4GHz / 5GHz Hotspot Tethering
Uninstall Apps from Home Screen Launcher
Quick Scroll for Apps in App Drawer
Separate Volume Controls for Ringer, Music and Alarms
Google Voice Search from Lock Screen