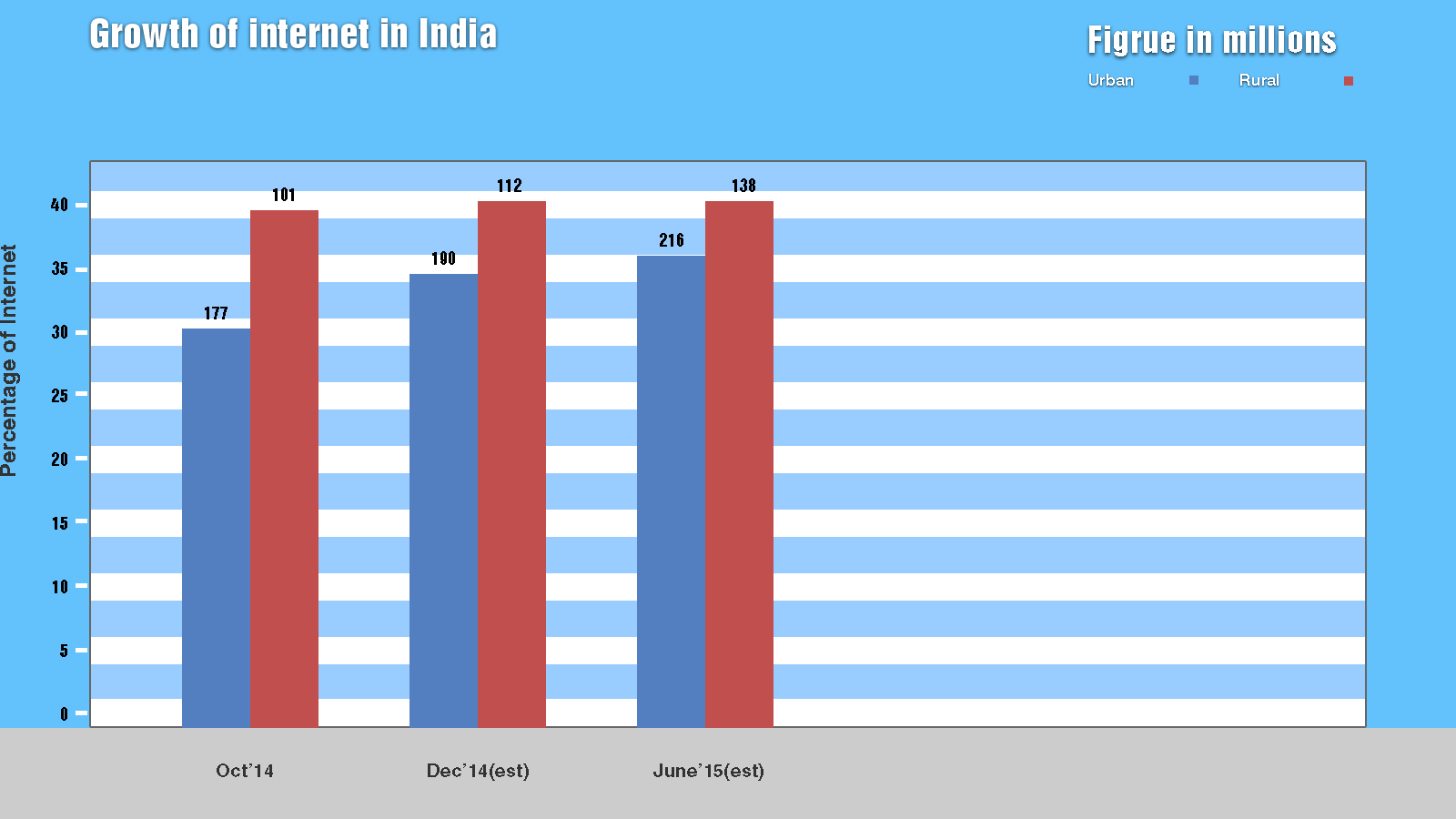 Growth Of Internet Users In India
India has taken decades to grow from 10 million to 100 million internet users and 3 year from 100 million to 200 million internet users but it will take a year to move from 200 million to 300 million internet users.
Currently, China currently leads with more than 600 million internet users, US is the second largest internet Users' base in the world and India is the third largest internet users' base in the world.
According to the report, 'Internet in India 2014′, which is jointly published by the Internet and Mobile Association of India (IAMAI) and IMRB International, "The growth of internet users in urban India has grown by 29% from October 2013 to access 177 million with October 2014 and it is expected to go 190 million in the end of December 2014 and 216 million by June 2015."
If we compare in rural India to last year, the growth of internet users have increased by 39% to reach 101 million in October 2014. By December 2014, it is expected to reach 112 million and by June 2015 to be 138 million.
The reasons for faster growth of internet user in India are, in urban India, the primary use of internet is for search, and education related stuff followed by online communication and social networking. And, in rural India, the people use internet for their entertainment and other usage followed by communication and social media.
By seeing the rapid growth of the internet users in India it is estimated that by December 2014, India will overtake the US as the second largest internet users' base in the world".