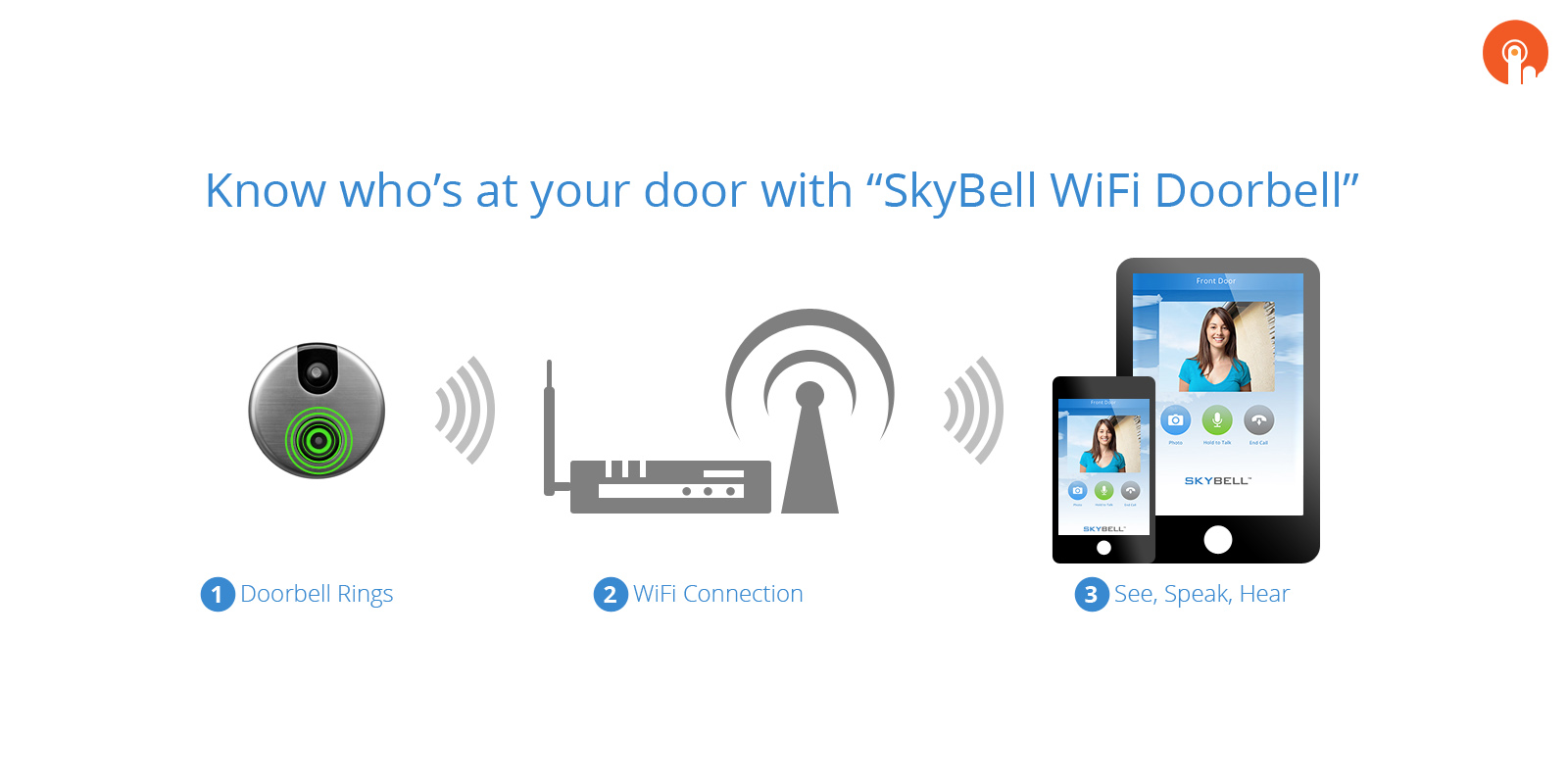 Smart way to answer at your door with your IOS & Android devices
Introduction
SkyBell is the first "Smart" Doorbell with a video camera and motion sensor that lets users answer their door from a smartphone. Press will have the chance to witness the first live demos, learn about the innovation behind SkyBell and speak with the founding members.
How it works
SkyBell is a Wi-Fi enabled video doorbell that sends users a live video feed when a visitor presses the button. Users can see, hear and speak to the person at their door from iOS® and Android® mobile devices.
SkyBell's $200 Video Doorbell goes way beyond the traditional doorbell call of duty (converted, roughly £125 in the UK and AU$230 in Australia). When someone rings your front door, SkyBell's Wi-Fi-enabled doorbell is supposed to send you a real-time alert on your Android or iOS device and pull up live video footage of your visitor via the related app. A built-in speaker and microphone even make it possible for you to have a conversation without having to open the door, or, in fact, be home at all.
In addition to these video and intercom capabilities, this multitasking doorbell is equipped with a motion sensor. So, if someone approaches your door and pauses there for at least 10 seconds, the Video Doorbell will swoop in and send you an alert — whether the person rings the bell or not.
SkyBell also has night vision and lets you stream video on demand and save screenshots of what you see, on top of any standard motion- or doorbell-ringing-related alerts that automatically initiate the live footage feature. That way you can access the video feed any time, just because. The camera has a 120-degree diagonal field of view and a 640×480-pixel resolution. There are no monthly fees associated with the Video Doorbell.